5 Iconic Marketing Techniques Adopted By Brands In 90s
The 90s was a time when everything was so beautiful. It was a period when every industry was transforming to some really interesting. The marketing technique of brands has drastically changed in the past 2-3 decades. While it has become easier with the help of social media platforms and other channels to market one's product, the old ways have left a lasting impact on its customers.
30 years down the line and people still get nostalgic by just looking at some of the campaigns. Today we bring you the name of 5 marketing technique used by brands in the 90s that will stay with us for life.
Tazos
Tazos were one of the best collectible items that one could receive with a pack of Cheetos in the 90s. The mere mention of the name Tazos brings back so many fond memories.
The concept of Tazos was introduced by a Mexican by the name of Pedro Padierna, the then VP of a Mexican snacks company known as Sabritas. Pedro was reminiscing collecting cards as a kid with one of his colleagues Fabian de la Paz when this idea of putting something as addictive inside the packet of chips struck him.
Phantom Sweet Cigarettes Puzzle Card
Who all remembers pretending to smoke a cigarette with one of these Phantom Sweet ones? As iconic as these cigarettes were, the puzzle game that came with each pack was surely something that everyone would look forward to.
Britannia Khao World Cup Jao
The idea of the campaign was that each Britannia item came with runs in the packet depending on the value of the product. When you score a century after collecting empty packets worth 100 points, you would get a booklet with Cricket facts, statistics, and a scratch card that might have a ticket to the World Cup. The campaign was one of the most popular ones of its time and everyone was busy collecting those invaluable Britannia Good Day wrappers.
Boomer Tattoos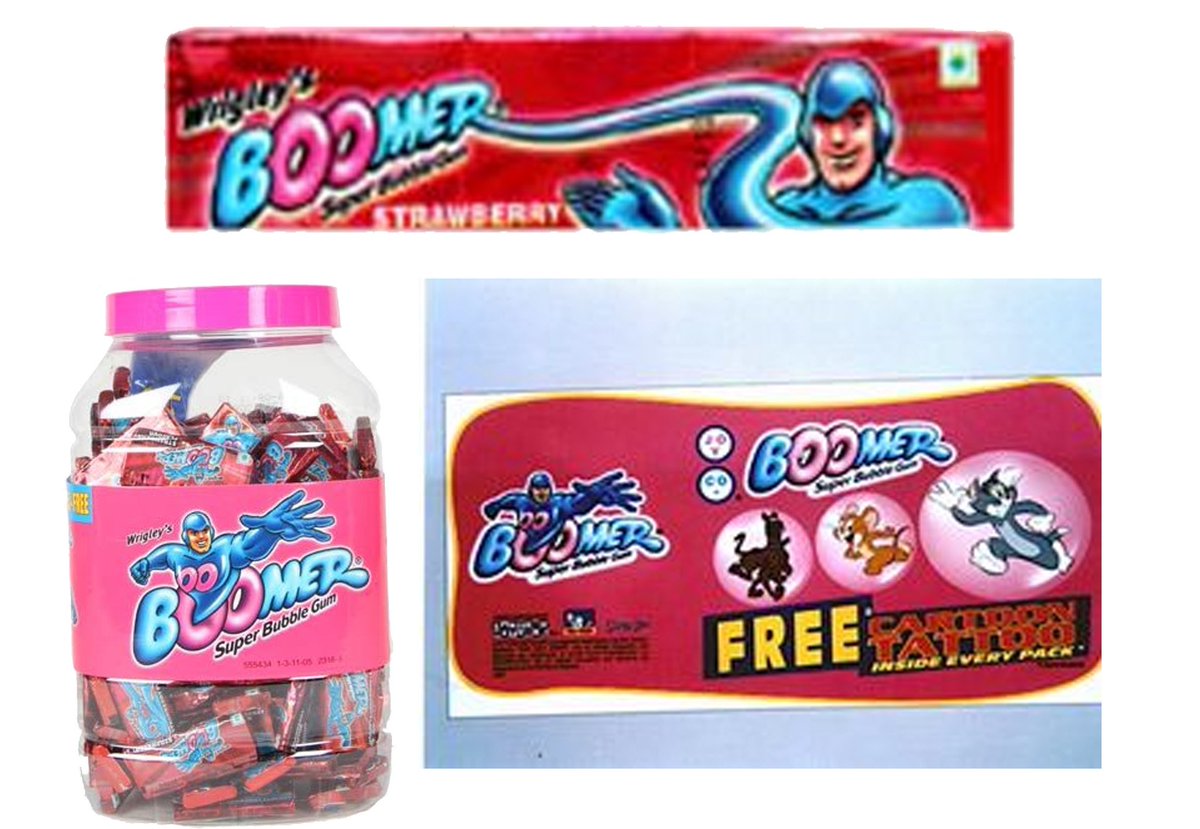 There was one chewing gum that was above all in the 90s and that was without a doubt 'Boomer' chewing gum. However, what made the gum everyone's first choice then was the Tattoos that came with each pack. I for one remember getting a scolding at school for covering my entire left hand with these Tattoos. What memory do you have with Boomer?
Pepsi – Under The Crown Collectibles
In this campaign by Pepsi, you had to collect various soft drink crowns or ice cream sticks, which when put together would make a pattern of a motorbike or a car.
Also Read: How Mirzapur 2 Kept The Buzz Through Its Marketing Strategies