5 Richest Women In India & Their Net Worths
September 14, 2020

Posted in

Misc
Over the years, India has become a country with many billionaire businessmen & businesswomen. Many Indian entrepreneurs have been featured in the Forbes billionaire list in the past couple of years.
Today we bring you the names of Top 5 richest women in India and the businesses they represent.
1. Savitri Jindal
Born in the Rasiwasia family in Assam, Savitri Jindal is a businesswoman who served as Chairman of Jindal Steel & Power Limited. Savitri's husband, O.P. Jindal, had founded the Jindal Group, a steel and power conglomerate in 1989. She became the chairperson after her husband died in a helicopter crash in 2005.
Savitri Jindal has been termed as the richest woman in India with a net worth of $7.1 billion.
2. Kiran Mazumdar-Shaw
Kiran Mazumdar-Shaw is an Indian billionaire entrepreneur and is a chairperson and managing director of Biocon Limited. It is a biotechnology company based in Bangalore, India. Kiran is also the former chairperson of the Indian Institute of Management, Bangalore.
She is termed as the second richest woman in India with a net worth of $4.4 billion.
3. Leena Tewari
Leena Tewari is an Indian businessperson and author. She is the chairperson of USV Private Limited which is a multinational pharmaceutical and biotechnology company based in Mumbai. The company specializes in diabetic and cardiovascular drugs as well as biosimilar drugs, injectables, and active pharmaceutical ingredients
With frequent features in the Forbes, Leena Tewari is one of the richest Indians with a net worth of $2.6 billion.
4. Smita Crishna-Godrej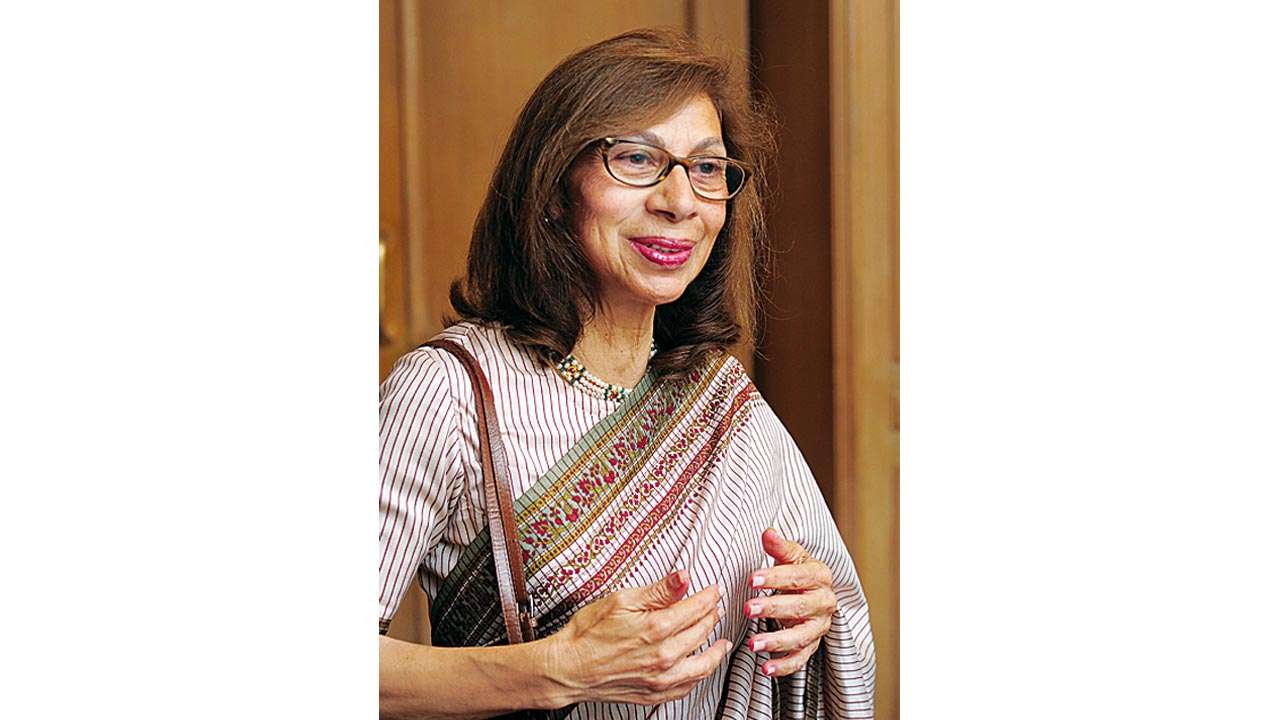 Smita is a director in Godrej Holdings Ltd, and Naoroji Godrej Centre for Plant Research and Raptor Research and Conservation Foundation. The Godrej family and has a one-fifth stake in the family assets and controls the $4.7 billion (revenue) Godrej Group.
Smita has a net worth of $2.3 Billion which puts her among one of the richest women in India.
5. Radha Vembu
Radha Vembu is the owner of a majority stake in Zoho Corporation which is an Indian software development company. Zoho Corporation was co-founded by her brother Sridhar Vembu, who started the business in 1996 as AdventNet. She owns a majority stake in the company and is a product manager for email service, Zoho Mail, and also the director of the Corpus Foundation.
She has a net worth of $1.2 billion making her one of the richest women entrepreneurs in India.