5 Top Rated Video Game Movies Of All Time
September 14, 2020

Posted in

Misc
Are you a video game fanatic just like us? As much as all of us love playing these games online, their movie adaptations were also equally nice. We appreciate the way they were composed and the themes enacted to bring out our characters to life. Which of these games and their movie adaptations has been your favourite?
Warcraft
Warcraft has been followed by gamers around the world, ever since it hit the market in 2004. Hence, its movie adaptation in 2016 that revolved around a race of Orcs around a fictional narrative really gripped the audience and in fact, worked in their favour. Its IMDb rating is 6.8.
Resident Evil
Ace spy Alice turned rogue in this game and its movie adaptation. This move has a number of sequels to it, which the fans definitely love. The movie has an IMDb rating of 6.7.
Pokemon: Detective Pikachu
Pokemon was one make-believe world that we all grew up with. We have played its games on Nintendo and hence its most recent movie, Detective Pikachu, definitely helped embrace our childhood with modern graphics and new generations in the Pokemon world. This movie got a rating of 6.6
Tomb Raider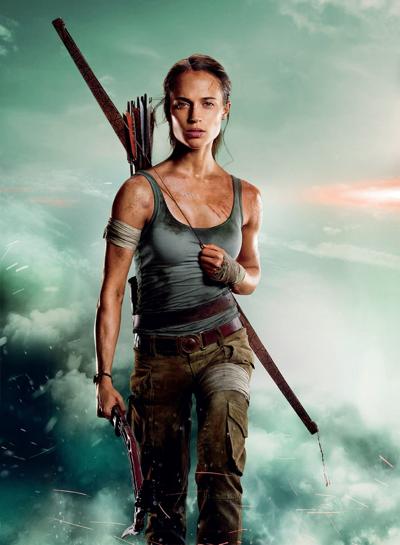 Tomb Raider was originally Lara Croft parts 1 and 2 that were played by Angelina Jolie. 15 years later, she was replaced by Alicia Vikander. It received a rating of 6.3 on IMDb.
Hitman
Hitman or the cold-blooded Agent 47 has been a favourite for many of us, action lovers. Hitman is primarily followed by people because of a new Russian female agent who changes the course of events. Hitman has a rating of 6.3 on IMDb as well.
While there are other video game based movies like Angry Birds, Silent Hill and Need for Speed, we definitely love the ones mentioned above and cannot wait for more to be released in the coming years.
Source: Scoopwhoop