According to most marketing professionals, content is one of the most important factors to consider when it comes to Search Engine Optimization (SEO). Original and fresh material goes a long way toward helping web crawlers discover your site. In this post, you will see some of the ways by which guest posting can help grow your online audience.
However, you must keep in mind that simply uploading this information on your website will not ensure greater indexing and optimization in the long run. You should also look into guest posting. Guest posting or blogging on other blogs or sites is an excellent strategy to increase the number of people who visit your website and follow you on social media. Guest blogging on blogs also improves credibility, which leads to more networking chances.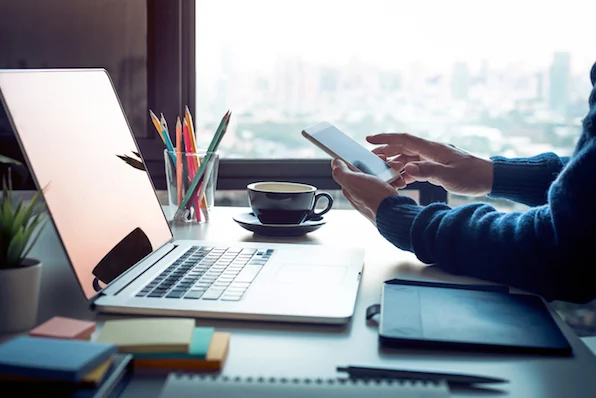 What is Guest Posting?
Guest posting, also referred to as guest blogging, is the act of writing content for another person's website or blog. This practice has a win-win outcome for both parties. As a guest blogger and content writer, you'll gain more visibility (and thus a larger audience), develop relationships with other writers and bloggers, and improve the SEO of your website through backlinks (more about backlinks below).
If you are the Blog Owner or Publisher, on the other side, you will receive new and high-quality content for your blog or website, allowing you to reach a larger audience.
Why is Guest Posting Essential?
There are several reasons why guest posting is such an important technique for any blogger looking to expand their online reach:
Building Relationships-
Bloggers require high-quality content. You'll create relationships with other bloggers by being a good guest blogger and bringing value to someone else's blog. Bloggers make up a substantial portion of online conversations, particularly on social media platforms like Facebook and Twitter. They have a great deal of clout. As a result, they're great pals to have.
You can increase your social media influence by guest posting and building connections with other bloggers, which will eventually lead to additional blog subscribers.
Great For Search Engines-
You should have one non-negotiable rule for guest posting:
In the post, the host blogger must include a link to your blog (usually at the beginning or end).

These backlinks will increase the value of your blog to search engines over time, making your material more accessible through Google, Yahoo, Bing, and other search engines.
Introduction to New People-
The best thing about guest posting is that it allows you to join a pre-existing group and contribute your message. It helps you to meet new people, which might benefit you in the long run if done correctly.
If you're contributing value to the conversation, you'll get more readers, admirers, and followers over time. On the other hand, if all you do is ask or sell, you may become renowned, but with a reputation, you don't want. (You don't want to be known as "that guy" who pushes his own agenda.)
Social Media Presence
Increasing your social media following by guest posting is a solid technique to do it. The platform you choose to blog on will, in most circumstances, have a sizable social media following of its own, which functions as a multiplier.
They'll share your post, their readers will share your post, and you'll gain a ton of exposure that you wouldn't have had if you just posted on your own blog.
Link Building
Writing blogs for guest blogging allows you to provide relevant connections back to your own website. In the body of your article or in your author profile, you will be able to provide links.
These links can boost your website's organic search ranks and direct referral traffic, resulting in increased search exposure. As a result, look for websites with a lot of authority to help your SEO.
What about people Guest-Posting on your site?
We also believe in enabling others to guest write on my blog from time to time. If you don't already, you should consider giving guest writing on your blog. This is a no-brainer if you're looking for possibilities to guest post on other people's sites. 
It allows you and the host blogger to have a reciprocal connection. Some bloggers will even write a blog post about their guest article and include a link to it on their own site (giving you some great link juice). Personally, I think this is a great idea.
The First Guideline of being a Good Guest
We do the following when we write a guest post for someone else:
Our blog's link to the post

Twitter should be used to promote it (several times)

Share it with your Facebook friends.

Thank the individual.

Stay awhile and respond to the post's comments.
While this isn't something that everyone does, it isn't a bad concept. However, if you have to choose between having people guest post on your site and having their guest post elsewhere, go with the latter. It's usually a good idea to get your name out in new places.
Importance of Guest Posting
When it comes to SEO, guest posting on other sites is five times as beneficial as writing new material on your own site, according to Mike the Search Engine Guru. (As long as the backlink is obtained.)
I don't care if that's exactly correct or not. (Though Mike isn't the kind to be vague, so it's probably true.) The point is that this is a great way to broaden your reach and improve your internet reputation.
Furthermore, if you're a writer looking for more "conventional" publishing chances, this is an excellent first step toward having your work included on news sites, magazines, and other publications.
You don't have much to complain about if you aren't happy with your blog traffic but aren't writing on other people's blogs. Begin guest posting today and watch your authority rise.