7 Indian-Americans You'll See In Forbes' List Of Richest People
For the third year in a row, Amazon's CEO and Founder Jeff Bezos has been ranked as the richest person in the world. His worth seems to be growing as he ages, and luckily for us, 7 Indian-Americans have also made the list. Who are these personalities and what do they do? Let us find out below.
Jay Chaudhary
Jay Chaudhary is the CEO of the cybersecurity firm, ZScaler. His net worth is 770 crores USD. ZScaler was founded in 2008 and he has also been chairman to another company called Air2Web.
Romesh Wadhwani
Romesh Wadhwani is the head of the Symphony Technology Group. His net worth is 360 crores USD. The firm deals in private equity when it comes to software and technology.
Niraj Shah
Heard of Wayfair before? Niraj Shah is the CEO of this online home goods retail store. His net worth is 310 crores USD.
Vinod Khosla
Vinod Khosla is the Chairman of the Silicon Valley venture, Khosla Ventures. He has a net worth of 250 crores USD and has been constantly appearing in Forbes' list since 2014. His firm imbibes artificial technology, experimental technology and robotics.
Kavitark Ram Shriram
Sherpalo Ventures is headed by Kavitark Ram Shriram. He was known as one of the first investors in Google, and has a net worth of 230 crores USD.
Rakesh Gangwal
Rakesh Gangwal is an Airline veteran. He is an American billionaire and the co-founder of IndiGo airlines. His fortune comes out of InterGlobe aviation, of which he is Chairman. When it comes to IndiGo, the most popular airlines in India, he has 37% shares. His net worth is 300 crores USD.
Aneel Bhusri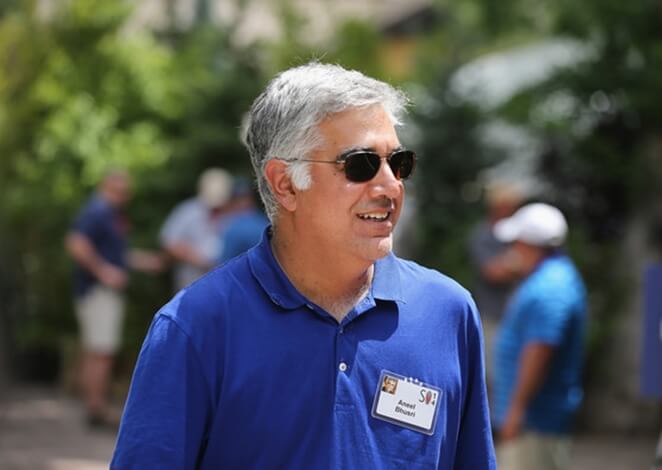 Workday is headed by CEO and Co-Founder Aneel Bhusri. As of this year, his total net worth is 260 crores USD. He is a product visionary and innovator and has made Workday what it is today, after two decades of working it through.
Source: Hindustan Times