Best YouTube Channels For Newbies To Learn Digital Marketing
April 11, 2020

Posted in

Misc
Being a student in India means always short of money no matter how much your parents will give you pocket money. And if you are not pursuing MBBS or CA, we all know more than 90% of students have a lot of spare time. We want to learn but for free.
Digital marketing is something that every student heard of. And considering the technological transition of the country, it is one of the best skills to build. But, most do not have any idea where to start learning. Training centres and companies ask for hefty amounts, so most turn to YouTube, but substandard videos consolidate their old belief that nothing comes for free.
Well, this is the story of the majority of the students, but it is not 'the reality'. There are few who are learning and learning for free and even earning while they are in college.
So here is the list of seven best digital marketing YouTube channels that can easily help you build skills to land a good job or start your own digital marketing agency if you work hard. Let's check it out and don't forget to start your journey right from today.
1. Gary Vaynerchuk | GARYVEE
You could find the YouTube channel of Gary Vaynerchuk as GARYVEE with around 2.53M subscribers. He is an entrepreneur and CEO, founder of "VaynerMedia" which is a digital agency and serving fortune 500 clients across companies for locations.
2. Neil Patel | Neil Patel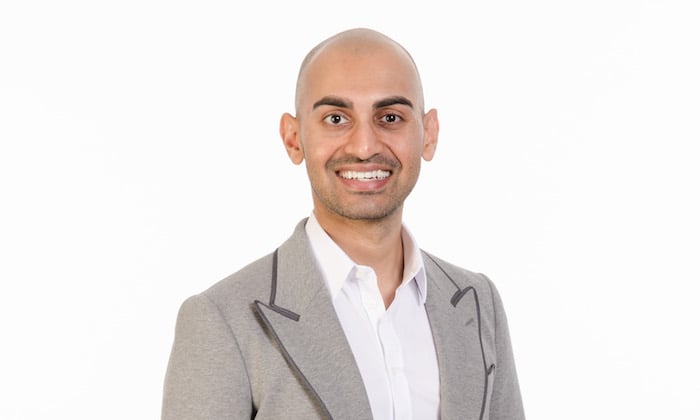 Neil Patel has already posted a number of useful videos and has over 527k subscribers. He is a social marketing consultant. He is also a New York's best selling author and also a top influencer on the world of web. And according to Forbes, he is also one of the top 10 marketers.
3. Moz YouTube Channel | Moz
Moz is a marketing analysis software. About 62.8k people have subscribed to the Moz YouTube Channel.It is stated as one of the best online marketing communities. The videos on this channel are posted since 2012. It provides a great platform for beginners to learn everything about SEO.
4. Digital Marketing Institute | Digital Marketing Institute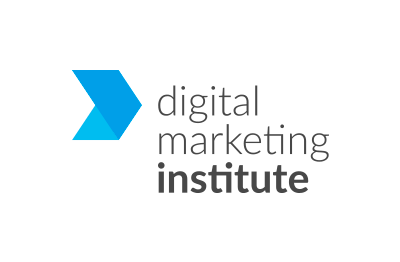 Digital Marketing Institute is the global certification standard in digital marketing education. It provides its students with higher skills and qualifications required for digital marketers nowadays. And they are also teaching students online now. Their YouTube channel is full of the video with great digital marketers and their teachings and talks about present marketing.
5. HubSpot | HubSpot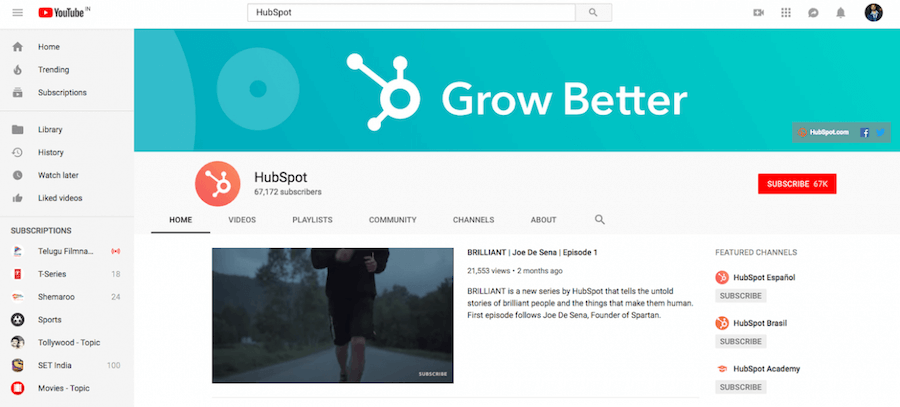 Hubspot is a YouTube channel that explains the viewers about marketing and sales in a very significant manner. They already have over 85.5k subscribers.
6. Ahrefs | Ahrefs
Ahrefs is one of the best platforms to do SEO research on any domain, Ahrefs is a preferred tool of bloggers and marketers to do the deep research of any website. Along with offering the tools, Ahrefs also manages an active blog and an active YouTube channel. With over 100k subscribers, Ahrefs is a great choice to learn SEO and digital marketing.
7. Backlinko | Brian Dean
If you wish to learn how to grow your online business by creating backlinks, proper SEO and marketing, Backlinko is one of the best sites to get started. The site is managed by Brian Dean and he runs a YouTube channel by his name.
Source: begindot