Check Out The Top Five Tech YouTubers In India
Whether you are a big fan of technology or not, you can simply not deny the huge amount of influence that it has in all our lives. You may be looking forward to buying a new electronic gadget or simply love to gather more knowledge about electronics, in any case tech video blogger channels are the places to look forward to, and Indian tech YouTubers are not lagging behind in any case. Know more about the top tech YouTubers today with the help of our articles!
1. Technical Guruji (Gaurav Chaudhury) :
Technical Guruji is one of the best technology based YouTube channels in India. It is run by Gaurav Chaudhury who resides in Dubai. Needless to say he is drastically knowledgeable about technology, has an engineering degree and keeps an active interest in media as well.
He started his channel in October 2015 and his videos are mainly based in the Hindi language to cater to his Indian audience base. He has a subscriber count of more than 15 million as of 2019 and is constantly growing.
2. Geeky Ranjit (Ranjit Kumar):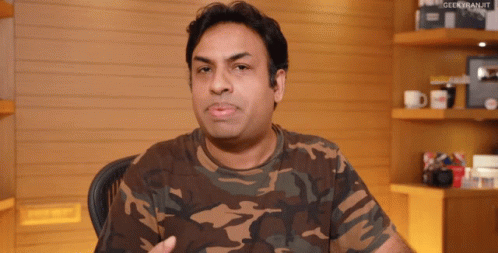 Geeky Ranjit is a tech-based YouTube channel that was started in January 2011 by Ranjit Kumar, and now falls in one of the most viewed channels in his given category. A former professional computer programmer, this expert of everything related to tech belongs from Hyderabad and his channel has a subscriber base of more than 3 million. He mainly focuses on reviewing and giving updates about electronic products, gadgets, Smartphones and common day-to-day electronic requirements of our lives.
3. C4ETech (Ashish Mukundan) :
This tech channel is owned by Ashish Mukundan who hails from Chennai. Started in March 2007, this channel is one of the oldest tech channels and has a subscriber count of more than 1.7 million. Its prime focus is on smartphones. Starting from unboxing newly launched smartphones to giving positive as well as negative reviews about them, to giving the latest updates about electronic gadgets and reviewing Android based apps, this channel covers it all and a lot more!
4. iGyaan (Bharat Nagpal) :
Started in June 2010 with an aim of providing widespread knowledge to the Indian audience about everything related to the genre of technology and making tech info simple for all, this channel was started by Bharat Nagpal back in 2010.
Currently, he has a subscriber base of more than a hundred thousand, and this large tech vlogging platform in YouTube also has a blog website of its own that goes by same name, that is iGyaan.com. He provides the latest reviews of every electronic gadget including smartphones, cameras, tablets, headphones, games and even about the current happenings in the country!
5. Trakin Tech (Arun Prabhudesai) :
The second-largest tech channel of India, Trakin Tech By Arun Prabhudesai was started in July 2017 and has currently hit a subscriber count of 5 million. With more than 2000 videos, this channel consistently provides technology related information to its vast subscriber base! 
It is not unusual to find yourself a little lost when it comes to the huge world of technology. Hence we brought to you this article, which we hope helped you out!