From A Loan Of Rs 8000 To A Rs 600 Crore Turnover Firm. Story Of Meena Bindra's Biba
Starting your own business is a dream for many entrepreneurs. While there are many people who are living just normal life with a dream to achieve something big, they might not be completely aware of the sheer potential they may possess to just have that and more.
Today we have a success story of such an entrepreneur who turned her hobby into a small business not realizing just how big it will become one day.
Meena Bindra is the wonder woman behind the very famous brand Biba Apparels. But what made her start this business that is today one of the leading names in the women apparel industry.
Her Story
Meena was only 39 years old when she decided to take her hobby of stitching suits a step forward. Meena was only 20 when she got married and had no professional training to stitch dresses or even have the money to start her own business.
With all odds against, her she did not let it hold her back but planned out each step carefully.
In 1983, Meena's husband was posted in Mumbai and she lived with her sons as a regular housewife. When she realized that both her children had grown up now and she had some free time in hand she thought of starting her business.
Since she had no money with her, not even a bank account, her husband helped her to get a loan of Rs 8000 from a bank that worked as seed capital in her business.
Even though Meena was not very acquainted with the city, she would hail a cab from her residence to the local market to buy her the raw material she needed to make the apparel.
She got to know about a person who could help her with printing on the fabric as per her designs. And that was it. She prepared a couple of suits and displayed them in an exhibition she held at her brothers' vacant flat. The suits she made were simple cotton suits with block prints.
She was only halfway through her investment money and she had already soled most of the suits on the exhibition almost doubling her money. Her suits received a lot of appreciation from women of all age and she became popular almost overnight.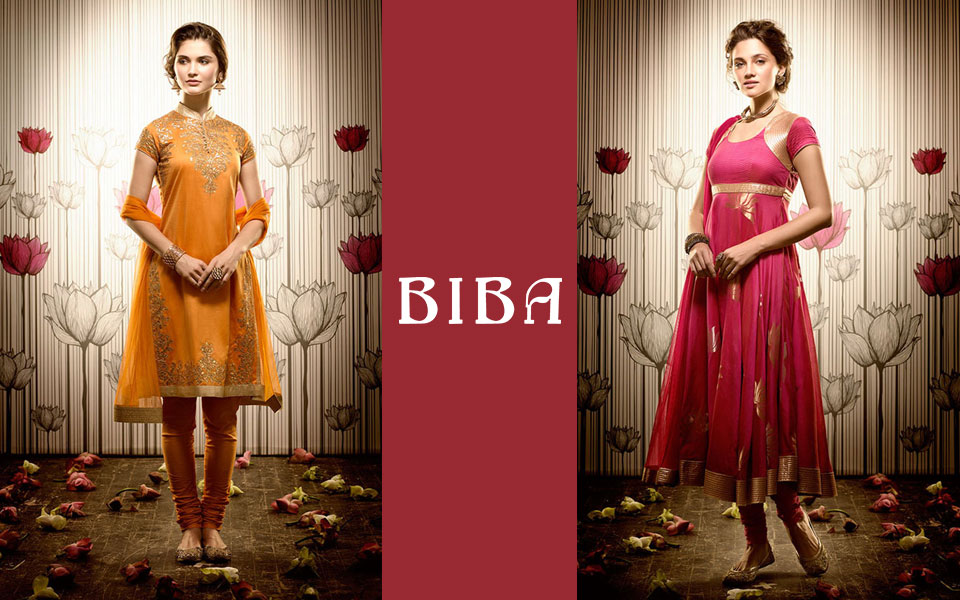 Success Came At Her Doorstep
With time, Meena was approached by many famous outlets in the city which were huge amongst the Tv & Film industry as well. Her suits were the talk of the town for all the right reasons.
Biba, which means a beautiful woman in Punjabi, got its first break in Bollywood when Kishor Biyani approached the brand for a movie partnership in the film Na Tum Jano Na Hum. From there the brand just took off and was seen in many more movies like Taal, Yaadein, Pardes, Hulchul, Devdas, Baghban & many more.
Today, Biba has more than 180 brand outlets and 275 multi-brand outlets with a revenue of over Rs 600 crores. The brand is already big in the country but the management plans to make it a success internationally as well.
Meena Bindra's story is a subtle reminder of how one should never underestimate their potential and always be ready to take that leap of faith. You never know where it might just take you.