Hear Flipkart's First Customer's Story To Get An Insight Into How It All Started
This is the story of the first Flipkart customer, who wanted to purchase the e-commerce giant's book and was excited to make his first purchase. From struggles to harsh, cloudy days, Binny Agarwal, the Founder, and CEO of Flipkart has seen it all. This is how it all started.
8 years ago, a man from Mahabubnagar bought a book online. Page 1 of the @Flipkart story http://t.co/km4Vaz1oDw pic.twitter.com/Tn0t4us5ap

— Flipkart Stories (@FlipkartStories) October 15, 2015
In the month of October 2007, V V K Chandra, a man from Mahububnagar, decided to order a book from Flipkart to add to his love for reading. He wanted to purchase John Wood's 'Leaving Microsoft To Change The World', but no bookstore in Hyderabad had it at that time. This is when he stumbled upon the e-commerce platform and decided to make a purchase.
Chandra had a blog of his own and had posted his concern. This is when Sachin, the Co-Founder, commented on his post and asked him to navigate to their website to find the book.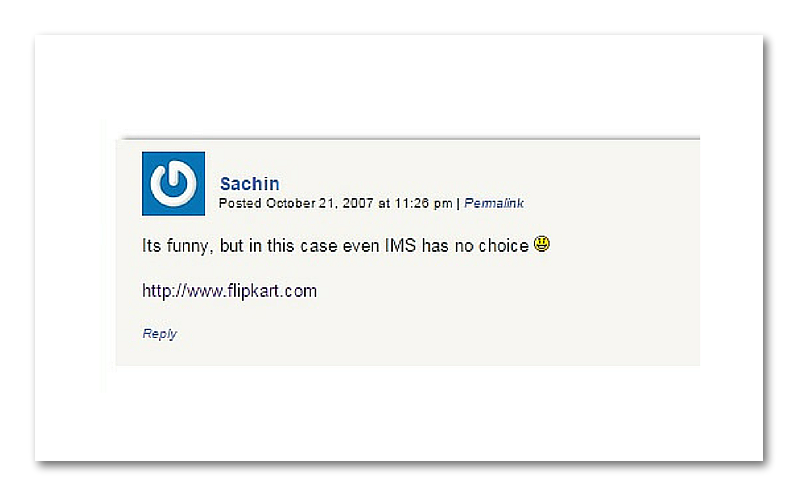 While he was definitely trying to market Flipkart, both founders had no idea how hard it would be to find the book. The site was fairly known and contained the book Chandra longed for. He decided to try his luck and pay Rs. 500 for it, since it was the only website that had his book stocked. At the same time, Flipkart's Bangalore office heard its first cheer to finally get a customer. But soon the excitement turned into despair when they realized that the book was unfulfillable, and around 50 bookstores in Bangalore did not have it!
Instantly, the founders emailed Chandra to buy time. They finally found the book in a store in Indiranagar, even though the pages were a little yellowish. They communicated the same to him via email and had gained his trust. Hence, Chandra decided to offer them the time they need and waited patiently.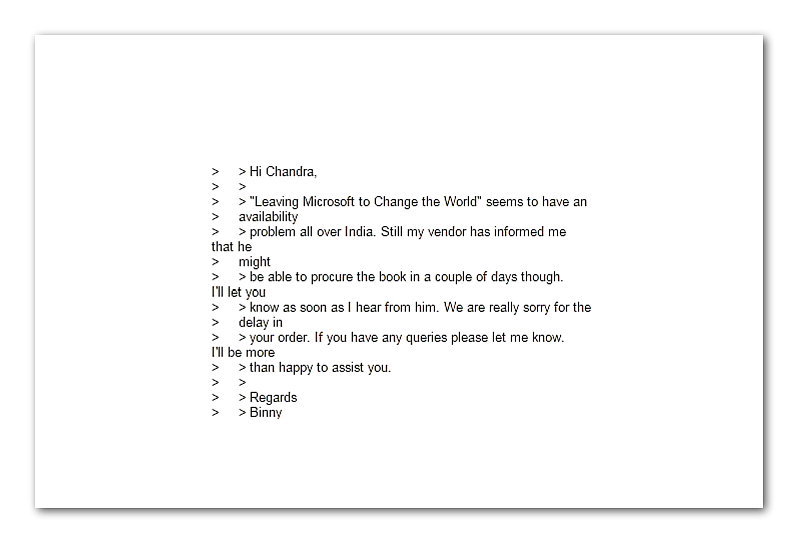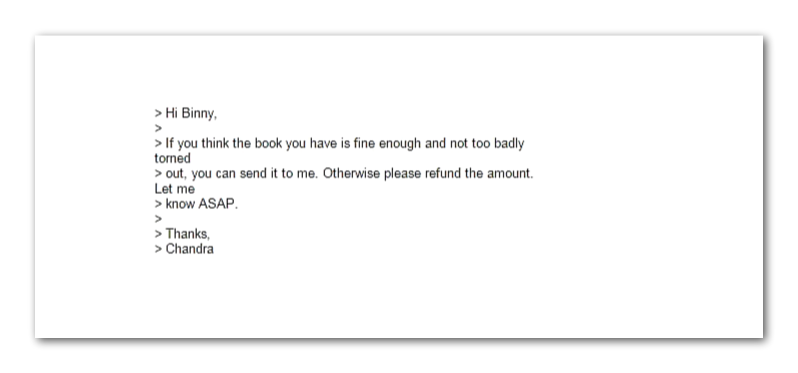 With all the panic and chaos, they were able to find the book, get it delivered, and finally make their first customer out of Chandra. Rightfully so, they received their first satisfying customer testimonial as they offered Chandra a 10% off as well. Chandra had no idea he was their first, but the rest is history! Since then, Flipkart has come a long way in selling products across various niches.
Do you now know how and why Flipkart fulfills all your wishes?
Source: Flipkart