Meet The Entrepreneur Who Raised Rs. 16.5 Crores In Just 3 Years!
Who said a big fat Indian wedding only require heavy jewellery? Some families prefer going for light and affordable jewellery for their special day, and thankfully, this woman has made it possible for them to pick something intricate for the best day of their life. Meet Saroja Yeramilli, the CEO of Melorra.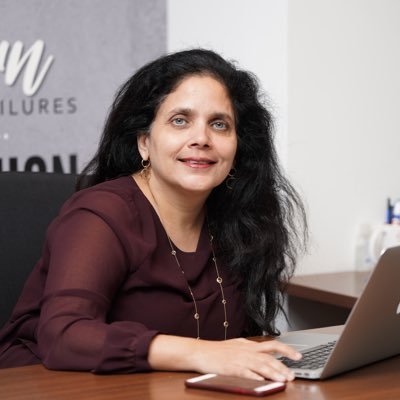 How Did Melorra Begin?
Saroja Yeramilli had a eureka moment when she visited a jewellery store back in the day. Upon hearing a conversation of a 20-year-old girl on how heavy jewellery would only compliment Indian attires and could not be worn on a daily basis, she realised that there was a need for simple jewellery that was intricate and could be paired with western attires as well. This is how Melorra was born.
The company was launched in the year 2016, in Bangalore. Within a span of 3 years, it has become the largest jewellery distributor in India and has served more than 1700 towns and districts. Who said gold can only be worn on your wedding day? By utilising this goal as their USP, the brand has come a far away in making jewellery simple and fashionable. With a simple goal and a dedicated target audience, its reach so far has been immense.
Melorra's Sales So Far
Since the brand allows customisation options for brand, fine jewellery can be made fashionable and the manufacturing process starts only once the order is made. This helps to alleviate the pre-made inventory situation. While there are certain readymade options available, the latter works primarily on the customisation niche. Delivery is made between 9 to 12 days.
Usually, Melorra's collection includes lightweight jewellery up to Rs. 3 lakhs, with precious and semi-precious gemstones. Most of the products, however, come under the Rs. 50, 000 mark.
How is Melorra Receiving Its Funding?
Melorra is known to be the only brand in India with the largest seed fund so far. It has been backed by companies such as Lightbox, BlackSoil Capital and some other businesses totalling it to $12 million in funds alone. In just 3 years, the startup received Rs. 160 crores in revenue! What a brilliant way to start a business.
Source: YourStory