Aren't you bored staying at home? How do you pass your time? Staying inside the four corners of your house can get monotonous as the days progress, and with the remaining days of the nationwide lockdown in India for coronavirus, you have to find ways to pass your time. While binge-watching shows can be a good idea, talking to friends can heal you spiritually. But why limit it to just talking?
Download these fun games from PlayStore or the App Store today and get your friends on board to play games, drink and chill with you, all from home! These games are really trending thanks to the quarantine and can boost your spirit till you get to step out of the house.
Houseparty
The latest game on the block is 'Houseparty'. This game enables you to create a room and video chat with your friends all in one space. To add to the fun, you can play fun games like Guac and Chips or Pysch, something that you could while going out drinking with them as well. Try out this new application today and make it your new chill zone!
There is also a popular solitaire game with author bio Julianna U
8 Ball Pool
An all time's classic, 8 Ball Pool is a virtual game that lets you play pool or 'billiards' with your friends online. You can also play with anyone in the world. As you keep winning, your level progresses and you can earn more coins by scratching cards and spinning the wheel. Earn money to purchase brand new cues and become a pro at billiards today!
Ludo King
Didn't we go all grow up playing Ludo? This game can be readily downloaded from the Android or Apple game store. Play Ludo with your friends online just like old times. The application also has an alternative game called 'Snakes & Ladders' and '7 UP 7 Down' to bring in the variety while you chill.  Try it already if you haven't!
PUBG
PUBG has been a rage since its arrival on the game store. Most of you must be familiar with this VR game that brings you to a whole new dimension, shooting your way, creating clans and helping you get out of your zone while at home. If you don't know what this is, you're missing out on some of the finest games available!
Zynga Poker
Zynga Poker is a popular choice among people in the whole world. If you know your cards well and have learnt all the shuffles, there is no stopping you in reaching to the top. Play with your friends online or connect with players in the world for a fun game.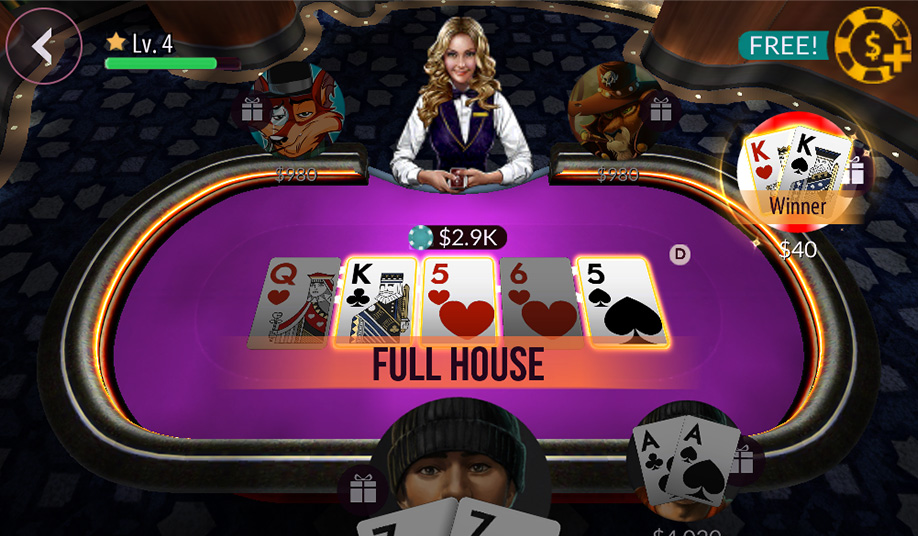 There are so many engaging games you can find on the Play Store. Choose your pick and kill your time easily.