1. Air India
Air India on August 29 announced that the usage of single-use plastic on the flights of its subsidiaries, Air India Express, and Alliance Air, will stop from October 2.
An Air India Spokesperson has said that the banana chips and sandwiches on Alliance Air flights and Air India Express flights will be packed in butter paper pouches instead of plastic pouches from October 2.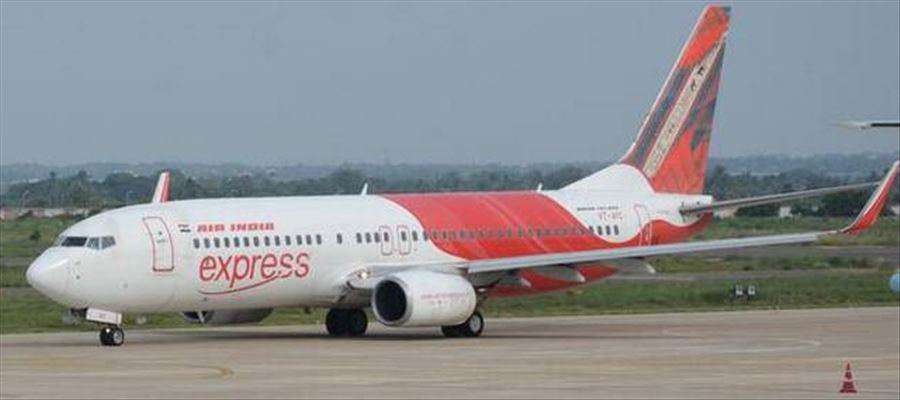 Cake slices uplifted in snack boxes will be replaced with muffins to avoid the present plastic wrapping, the spokesperson said.
Also, crew meal cutlery will be replaced with lightweight steel cutlery and only sturdy paper cups would be used to serve tea and coffee.
For special meals that are ordered and paid for by passengers in advance, the crew of Alliance Air and Air India Express will only use "eco-friendly birch wood cutlery" from October 2
2. Flipkart
Flipkart has made a commitment to eliminate single-use plastic in packaging and move towards a 100% recycled plastic consumption in its own supply chain by March 2021.
Flipkart is working on various initiatives including the introduction of eco-friendly paper shreds, replacing poly pouches with recycled paper bags, replacing bubble wraps and airbags with carton waste shredded material and 2 Ply roll to name a few.
3. Mahindra
A few months ago, Mahindra Group chairman Anand Mahindra promised to get rid of plastic bottles from his boardroom. Recently he has successfully replaced them with refillable ones. He took to the social media site to share the pictures of the bottles that have replaced the plastic ones.
Taking to social media, Mahinda tweeted a picture of the new bottles and wrote, "Our in-house 'Mahindra retail synergies group' has come up with these refillable bottles to replace plastic bottles In our meeting rooms entirely. Functional but also aesthetic, I think. Dhanyavaad Team!"
Our in-house 'Mahindra retail synergies group' has come up with these re-fillable bottles to replace plastic bottles In our meeting rooms entirely. Functional but also aesthetic, I think.. Dhanyavaad Team! pic.twitter.com/C0M2DUgchA

— anand mahindra (@anandmahindra) September 13, 2019
4. McDonald's
McDonald's is recently switched from plastic straws to paper straws. Even though the initiative was targeted to reduce the use of single-use plastic, people are now petitioning to replace these paper straws and have termed it 'unusable'.
Seriously @McDonaldsUK I'm all up for saving the turtles but who passed these straws as suitable for your milkshakes?? Falling to bits before we've even seen any dairy. Poor show. pic.twitter.com/oCn17bziD0

— Chris Mills (@Millsybaby) April 19, 2019
5. Disney
Effective Thursday – four days before Earth Day – Disneyland Paris is banning plastic straws and will now offer only a biodegradable paper version at guests' request.
The rest of Disney Parks have started to introduce paper straws as an alternative and will completely follow suit within the next few months. In an initiative unveiled last year, the company estimated that by ridding its park of plastic items, it would reduce its environmental footprint by over 175 million straws and 13 million stirrers annually.
From today, Disneyland Paris has eliminated the use of plastic straws and replaced them with these 100% biodegradable alternatives.
🌎🌎🌎 pic.twitter.com/OT6O7YO3x2

— DLP Town Square (@DLPTownSquare) April 18, 2019
6. Nestle
Nestle SA's Japan arm has ditched plastic by releasing paper wrapping for its popular miniature KitKat chocolate bars. Currently, the transition from plastic to paper is planned for Japan market alone, which is one of the biggest markets for the company.
To attract customers towards the new, matte packaging, Nestle has included instructions in the pack to turn the paper cover into an origami crane.
Nestlé Japan is relaunching its larger-sized KitKat products, using recycled paper that can be repurposed to create origami once you've finished your chocolate treats! => https://t.co/JwLGPXXeGb#cuisine #VisitJapan pic.twitter.com/hbBCY177nV

— Visit Japan (@Visit_Japan) September 2, 2019
Nestle's Japan move alone could reduce the plastic wastage by 380 tons each year, Fast Company magazine reported.
7. Starbucks
Starbucks will eliminate plastic straws from its stores worldwide by 2020 to reduce environmental plastic pollution, the company says.
The coffee retailer will phase out single-use straws from its more than 28,000 locations, cutting out an estimated 1bn straws each year.
Customers will instead be given plastic lids designed for use without a straw or with non-plastic straws.
The use of plastic lids has been criticized by some consumers.
The decision was motivated by requests from partners and customers, said Colleen Chapman, vice-president of Starbucks' global social impact in a statement.
"Not using a straw is the best thing we can do for the environment."
8. Marriott International
Marriott International announced on August 28, that it's expanding an initiative to replace tiny, single-use toiletry bottles of shampoo, conditioner and bath gel in guestroom showers with larger, pump-topped bottles.
To date, the company has already rolled out larger bottles at about 1,000 properties in North America and now expects most of its other hotels to make the switch by December 2020.
9. IKEA
The global furniture store began phasing out disposable plastics, replacing them with plastic-free alternatives this month. IKEA introduced wooden cutlery, plus cups, bowls, plates, and paper straws. To-go coffee cups, typically lined with a fossil fuel-based waterproof seal, now feature a sugar cane coating.
10. Hyatt
Hyatt is working to reduce water use per guest per night by 25% by 2020, as well as increasing recycling and building sustainable new hotels.