WhatsApp's Latest Privacy Policy Became A Meme Fest On Twitter
Social media platforms like Facebook and Whatsapp have always found themselves in controversies with their user privacy policy. While Whatsapp does assure 'end-to-end encryption', their data collection scope has some what broadened with their updated privacy policies.
While some of the updates are reasonable and not much worrying, there are some that have created a lot of buzz on the social media platforms.
New Privacy Policy
According to new privacy policy, WhatsApp will now collect 'battery level, signal strength, app version, browser information, mobile network, connection information (including phone number, mobile operator or ISP), language and time zone, IP address, device operations information, and identifiers (including identifiers unique to Facebook Company Products associated with the same device or account).'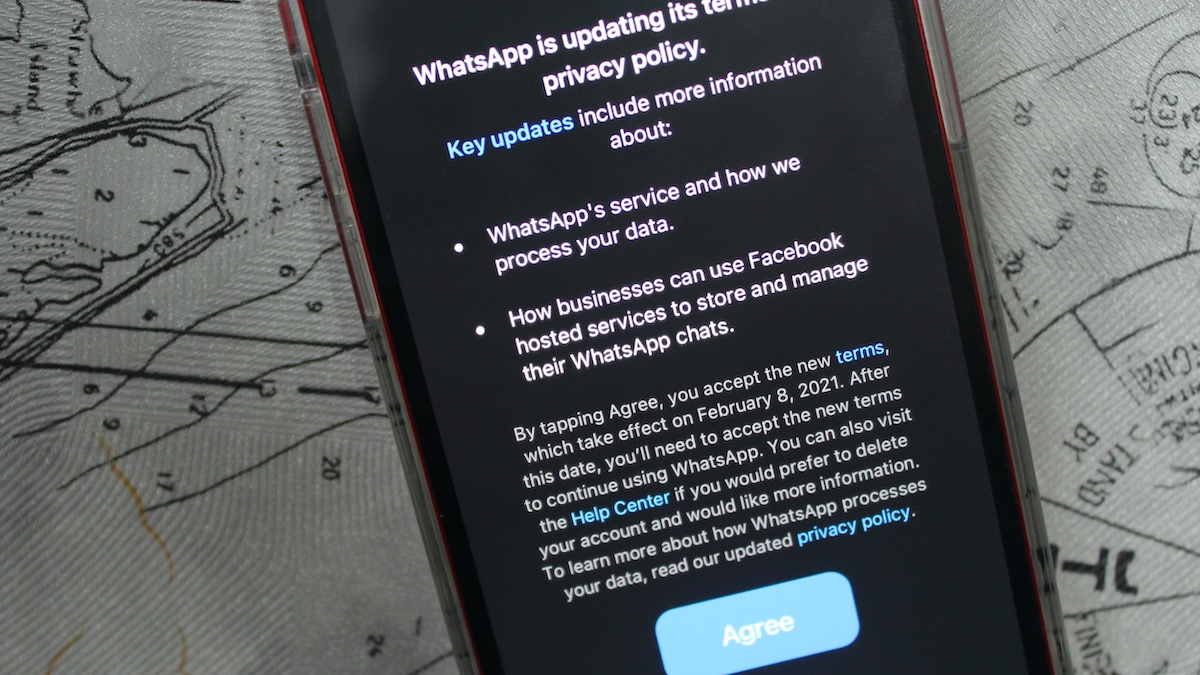 However, in a more concerning update, WhatsApp's privacy policy now states that the users phone number, IP address, mobile device information will be shared with Facebook. The privacy policy states, "The information we share with the other Facebook Companies. includes your account registration information (such as your phone number), transaction data, service-related information, information on how you interact with others (including businesses) when using our Services, mobile device information, your IP address, and may include other information identified in the Privacy Policy section entitled 'Information We Collect' or obtained upon notice to you or based on your consent."
Irrespective of the fact the user is using location-related features or not, Whatsapp will still collect IP addresses and other information like phone number area codes to estimate your general location (city, country).
To make things more controversial, deleting the app will not mean that your data will also be deleted but will be stored  in one of Facebook's global data centres, including the ones in the US.
Meme Fest On Whatsapp
Internet has been full of netizen's reaction about Whatsapp's updated privacy policy and the memes that followed were hillarious. Whatsapp has been trending on Twitter since people just can't stop talking about it.
Summary of WhatsApp's updated privacy policy and Terms of service#WhatsApp #Facebook pic.twitter.com/NpV1HTNBCb

— Yugandhar (@ugh1dhar) January 6, 2021
#Telegram vs #WhatsApp
let's shift to telegram
choose right pic.twitter.com/pw0PAsv6Q0

— Umang Dadhaniya (@UmangDadhaniya3) January 7, 2021
me accepting the conditions without reading #WhatsApp pic.twitter.com/vjidF4lbOF

— 𝗠𝗮𝗿𝗶𝗮 🌙 (@maria_streep) January 7, 2021
user's privacy on #WhatsApp today pic.twitter.com/gqbs5yPEQr

— Nick (@nicolasdicc) January 7, 2021
User's privacy and data in #WhatsApp
be like pic.twitter.com/OlHS94SPLF

— 🅐🅜🅐🅝 (@0chanakya) January 7, 2021
Due To WhatsApp New Update..!!

People shifting from #WhatsApp to #Telegram 😌✌ pic.twitter.com/Za1o3QoLa7

— Huzaifa (@syedhuzaifa746) January 7, 2021
When I opened #WhatsApp today morning pic.twitter.com/nX7mEDa3Fg

— pradeep (@pradeepkkuldeep) January 7, 2021
#Telegram after it goes trending and lots of users start migrating from #WhatsApp: pic.twitter.com/odMprwTvmU

— Naveen (@nvnydv_tweets) January 7, 2021
What are your thoughts about the app's latest update? Do share if your thoughts with us.